With Deep Discounts, Now Is the Time to Buy a Smart Home Gym
Tonal Looking for even more great savings? Head over to Today's Best Deals page to…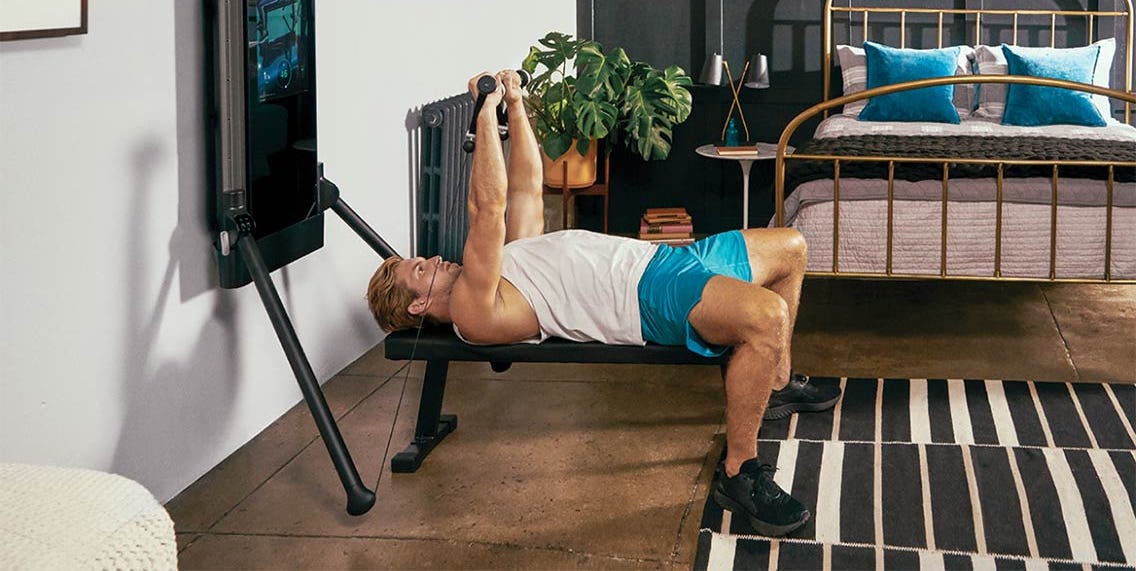 Looking for even more great savings? Head over to Today's Best Deals page to see all our top deals from today.
---
Keeping up with a fitness regimen can be difficult, especially if you have to take time out of your day to go to a gym, outdoor class or otherwise. Whether you're looking for increased convenience, a means of bolstering your habit or some combination therein, you might want to consider getting a smart home gym. That's doubly true when some of the best ones around are offered with early Black Friday discounts.
These clever devices come in a number of shapes, sizes, formats, etc, but they're all designed to offer a wealth of workouts — both professionally guided and solo, as well as short-form one-offs and longer programs — across a variety of styles and focuses (like cardio, strength training and everything in-between). Many of them also offer companion apps and lively social communities, so you can find some extra motivation in competing with or against your fellow fitness freaks. The one you choose will certainly depend on your goals, but you can't go wrong with any of the options below.
Advertisement – Continue Reading Below
The Mirror
Lululemon
$1,495 $995 ($500 OFF)
If you already own some free weights or you're content to tackle your fitness goals using bodyweight exercises, you can't go wrong with Mirror. This handy device offers 50+ different workout types, durations of 5-60 minutes, both on-demand and live classes, one-on-one personal training and so much more.
Tonal
Tonal
$2,995 $2,745 ($250 OFF)
Utilizing a revolutionary magnetic weight system paired with a bevy of world-class trainers, Tonal offers up the same intense, full-body strength training as a full gym in a package that takes up only about as much room as a wall-mounted television.
Fusion CST
NordicTrack
$1,999 $1,799 ($200 OFF)
Although it does take up a good deal more room than some of the other offerings here, NordicTrack's Fusion CST also offers a huge variety of workouts, both guided and solo. Utilizing magnetic resistance across a sextet of cables paired with easy-to-use controls and an interactive display, this heavy-hitter will get you shredded.
Tempo Studio Starter Package
Tempo
$2,495 $1,995 ($500 OFF)
While Tempo doesn't have an integrated weight system, it does have its own built-in free weight storage system, helping keep your home tidy between workouts and convenient when you're working up a sweat. Pair that with award-winning AI guidance and it's easy to see the extreme value to be found with this smart home gym.
Echelon Reflect Smart Fitness Mirror
Echelon
$1,200 $750 ($450 OFF)
One of the most space-saving offerings across the entirety of the smart home gym industry, the Echelon takes up only about the same amount of room in your home as an actual wall mirror. Yet it offers a suite of over 2,000 studio-quality fitness classes across a wide variety of styles, accessible via an app that pairs with other smart devices for access to workouts anywhere, anytime.
The Best Home Gym Machines of 2021
From traditional to high-tech, check out the finest fitness equipment money can buy.
READ MORE
This content is created and maintained by a third party, and imported onto this page to help users provide their email addresses. You may be able to find more information about this and similar content at piano.io
Advertisement – Continue Reading Below
https://www.gearpatrol.com/deals/g38211217/smart-home-gym-early-black-friday-deals/