This Is the Exact Diet and Workout That Keeps Jamie Foxx Fit at 53
Jamie Foxx has been a fixture in the entertainment industry for over 30 years, working…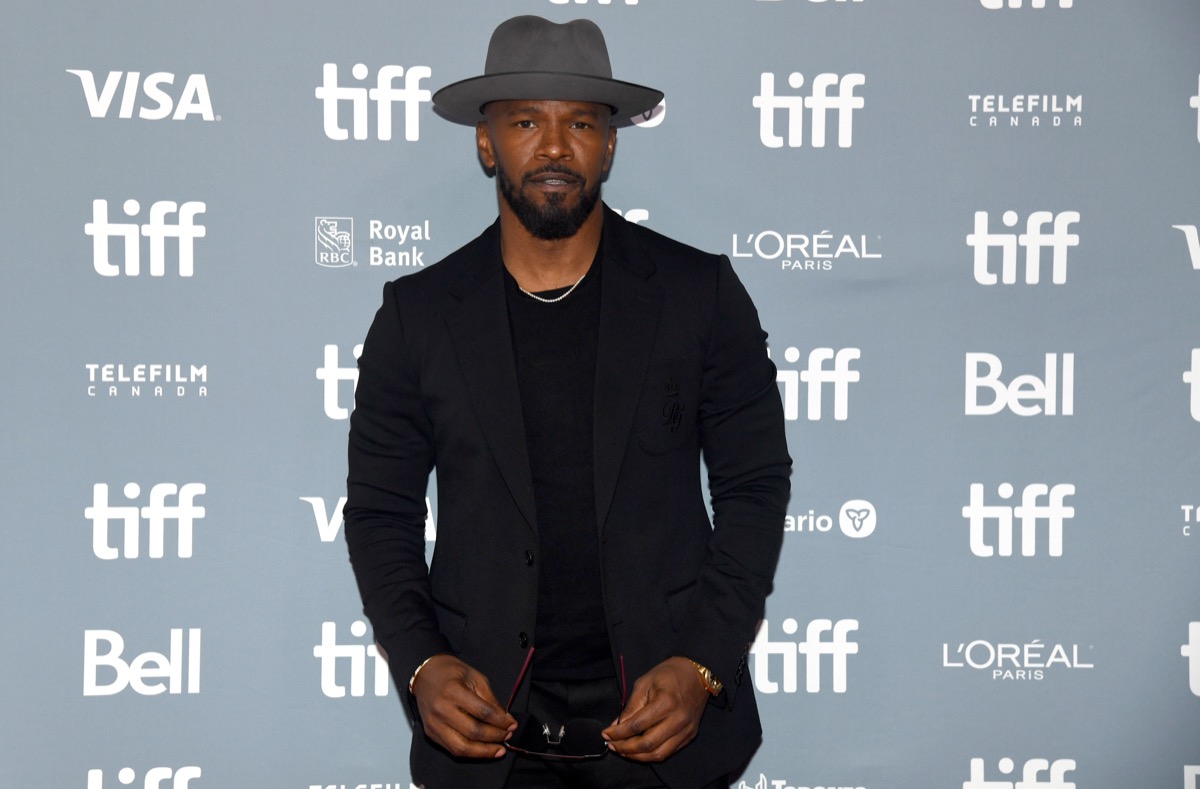 Jamie Foxx has been a fixture in the entertainment industry for over 30 years, working as a singer, actor, producer, director, and writer on countless beloved albums, TV shows, and movies. Now 53 years old, the Oscar- and Grammy-winning star has a truly stunning list of achievements to his name—and he's looking and feeling better than ever, to boot.
In a new interview, the multihyphenate star revealed the recipe for his high energy and muscular physique. Read on to discover the exact diet and exercise routine that keeps Foxx going. For more on how your favorite stars get in shape, check out Jordyn Woods Reveals Her Exact Diet and Exercise Plan to Lose Weight.
To kick off his mornings, Foxx tells Men's Health that he sticks to the exact same workout routine.
"You don't need a trainer," says Foxx. "I put a pull-up bar right near me in the bedroom. If you can manage to get 20 pull-ups a day…25 dips, 50 push-ups, 100 sit-ups…20 to 30 back extensions, you're done. I do that as soon as I get out of bed."
For more celebrity exercise routines you can follow at home, check out Nicole Scherzinger Shares Her Exact Butt and Leg Workout in New Video.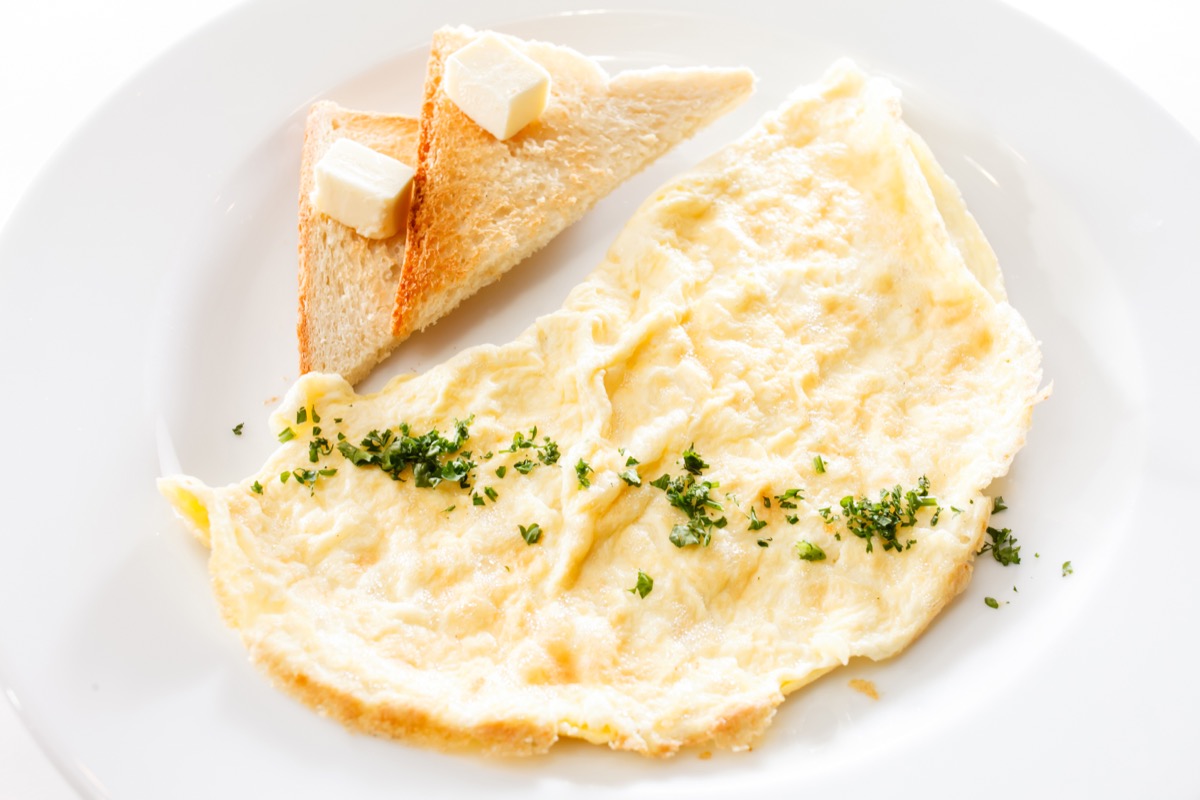 While many intermittent fasting proponents skip their first meal of the day, Foxx relies on a big breakfast to give him plenty of energy for the day.
"I have my biggest meal in the morning because that's what gets me going. I have egg whites, turkey sausage, a slice of toast, and orange juice," Foxx explains.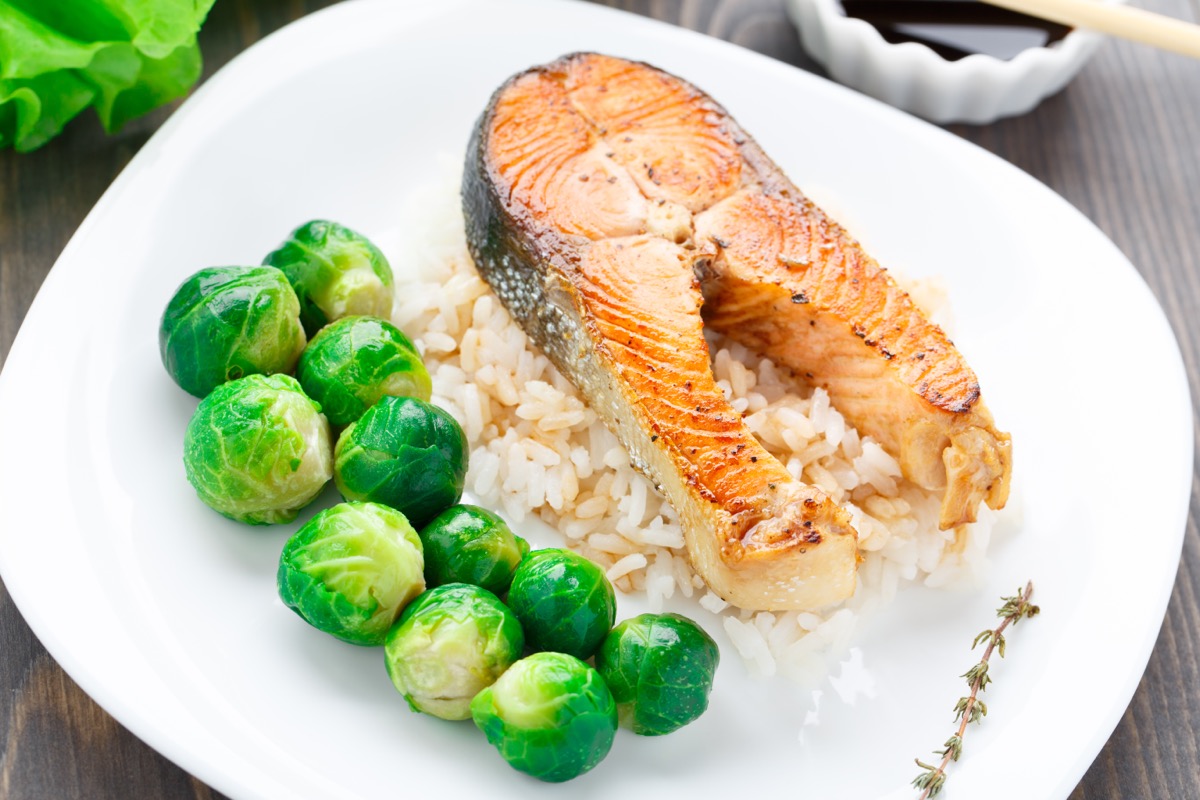 For his midday meal, Foxx relies on a combination of animal-based proteins, vegetables, and carbohydrates.
"We'll have Brussels sprouts, bacon if you want it, salmon, [and] a little bit of rice," he says.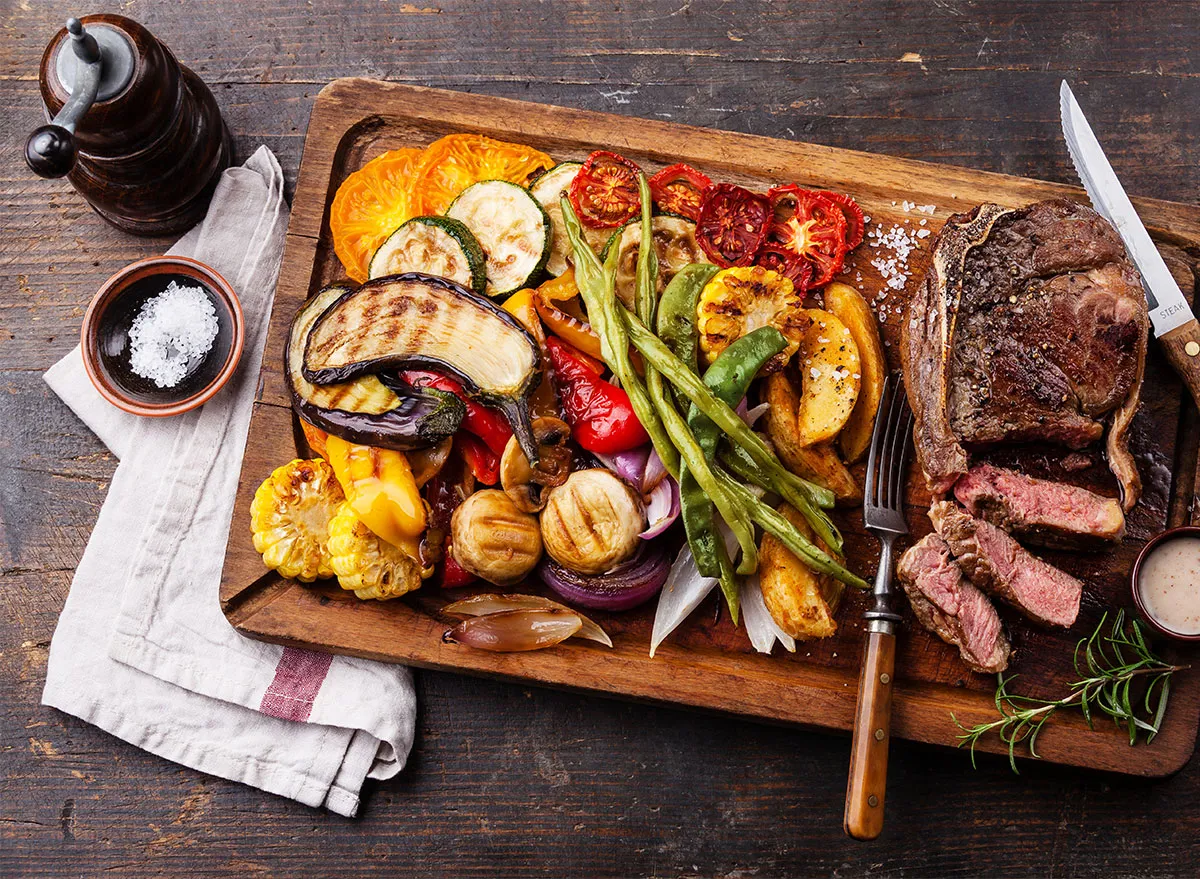 Foxx sticks to low-carb basics at dinner to stay satisfied until morning.
His go-to meal? "A good steak" and vegetables.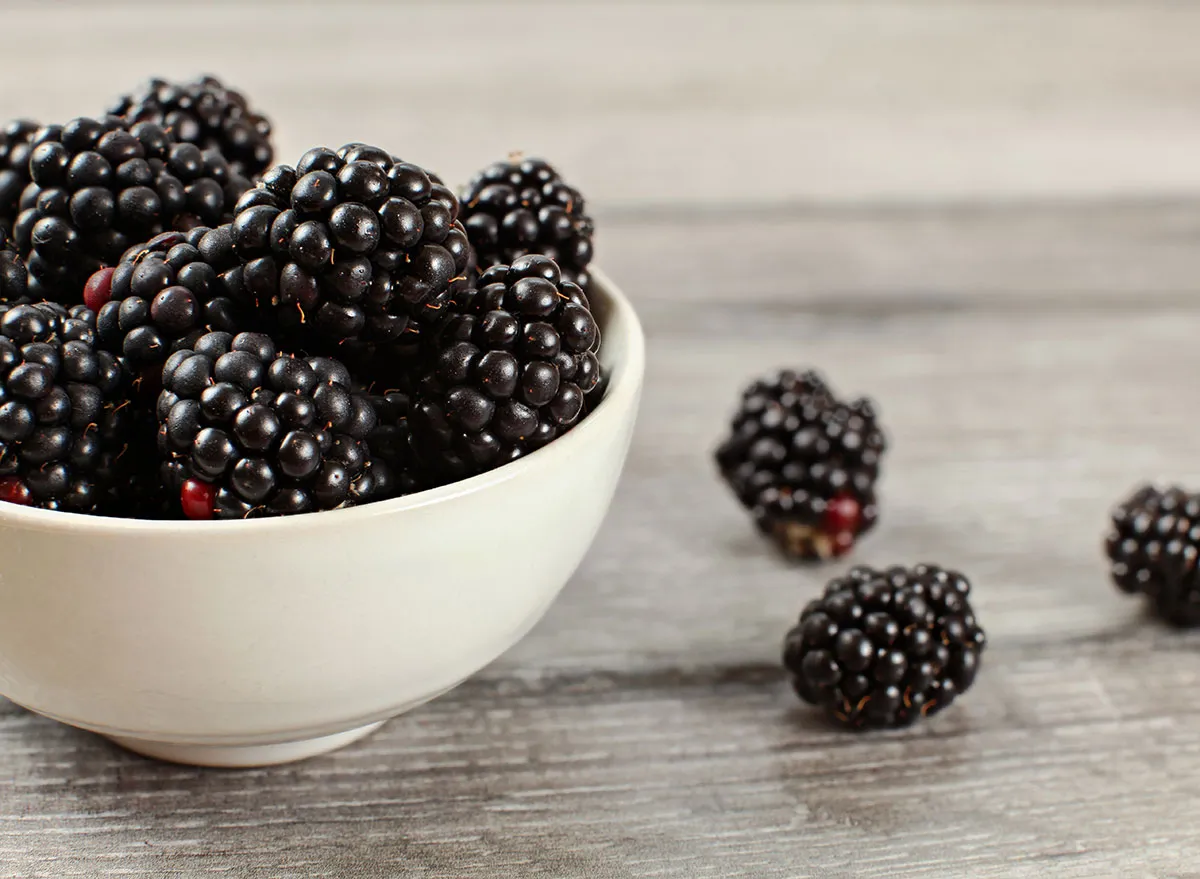 "I snack a lot, but if I snack a lot, that means I have to go run a lot or go work out a lot," says Foxx.
When he's sticking to healthier fare, Foxx says he typically snacks on blackberries and LaCroix sparkling water.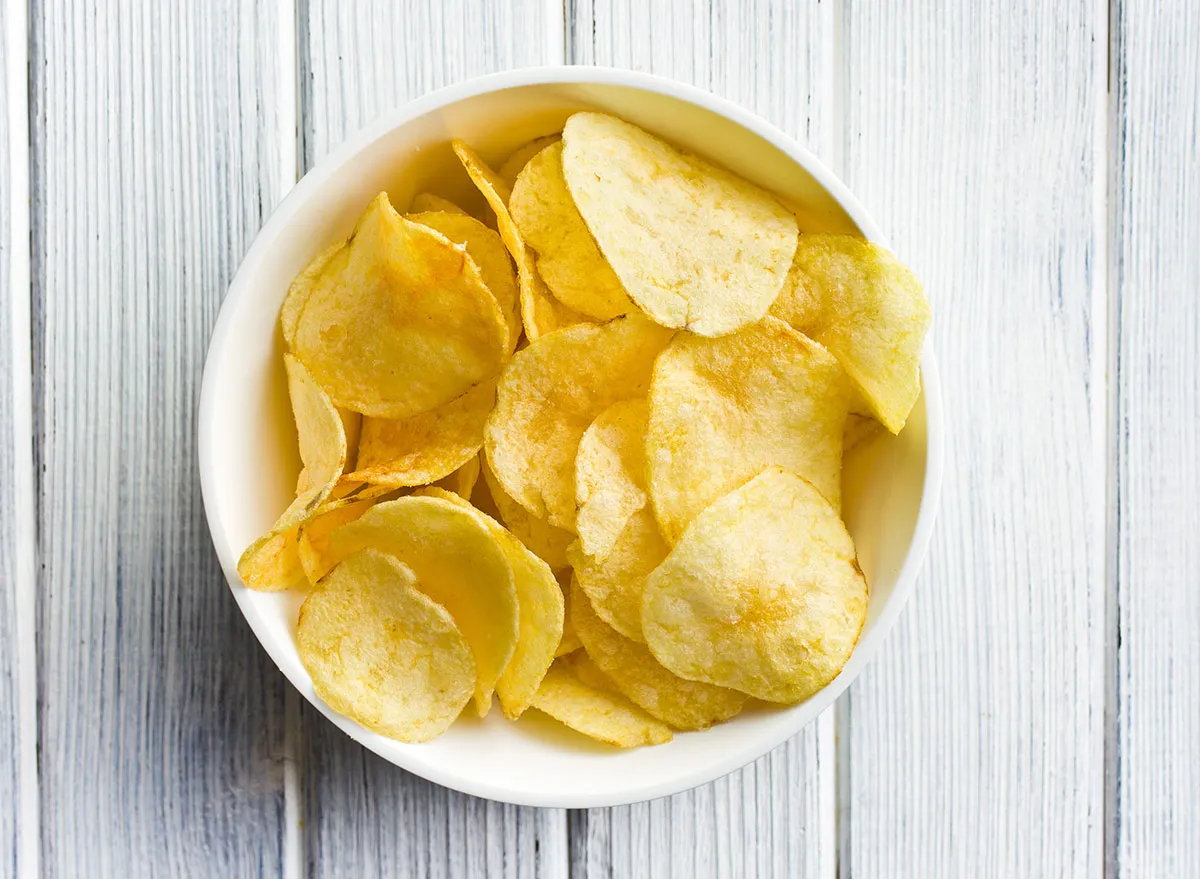 While Foxx's diet may be mostly healthy, he allows himself some leeway when it comes to his cravings.
"My favorite thing is salt and vinegar chips," the actor admits. As for his favorite cheat meal, "If I'm going all out, it's called the Sofia pizza. It's like this white cheese pizza with sausage on it."
His overarching philosophy when it comes to food and fitness? "Don't kill yourself trying to be in shape," he says. "Eat what you like, just don't eat as much of it."
For more on how your favorite stars stay in such amazing shape, check out Terry Crews Reveals His Exact Breakfast, Lunch, and Dinner to Stay Fit.
https://www.eatthis.com/news-jamie-foxx-diet-workout/